How To Start A Blog And Make Money – Step By Step Directions
Want an easy, step by step way to learn how to start a blog and make money?
See, that's the trick – actually making money with your blog.
Many people create a blog but never make any money.
There are many reasons for their failure, and in this article I will show you the proper way to start a blog and make money and help you avoid the pitfalls.
But remember, to be successful online you have to be realistic in your expectations. If not, you'll get disappointed and give up.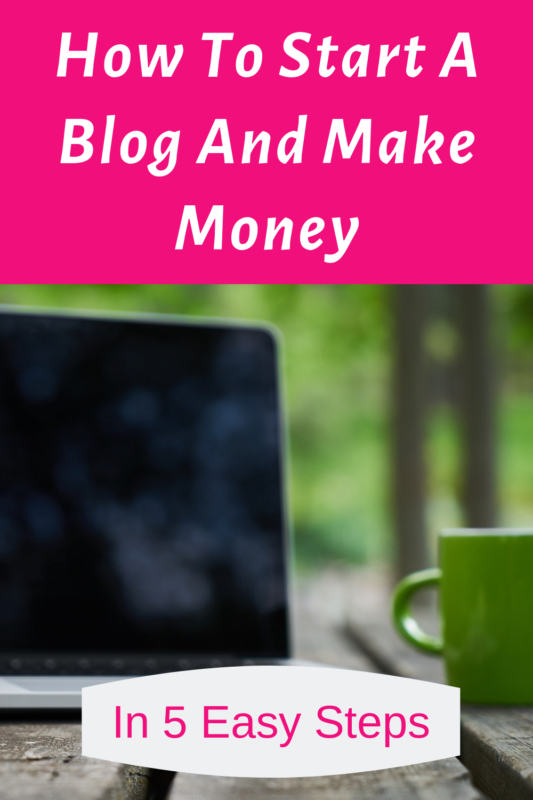 Do these things and you can be successful:
Stay focused on your business.
Continue to learn and gain knowledge.
Apply the knowledge you've gained.
Be consistent
Only you can control these things!
Start here…
STEP 1: Pick Your Niche
To start a blog and make money the first thing you need to do is decide on the topic your blog will cover.
Take some time to do this step properly and pick a strong niche and you will set up a strong foundation and increase your chances of success.
But, pick an overly competitive niche and you'll struggle to stand out or pick a niche that's too small and you'll struggle to get enough traffic / customers.
You need a "Goldilocks niche" a niche that has enough interest to be profitable but isn't so competitive you'll have a hard time standing out… it's just right!
To find that niche, start big and drill down. Don't start a blog in the broad fitness niche. Instead start a blog for new moms (or dads), start a fitness blog for people with limited mobility, for older people, etc.
Any of these sub-niches will have tons of potential customers but they are far more targeted and less competitive that the broad "fitness" category.
STEP 2: Set Up Your Blog
The first step is to pick a domain name. Use these tips to get started:
Pick a name that is 2 or 3 words long
Find a name that is memorable and lets people know what your blog is about
Don't use anything but a .com name
Try to come up with a few variations, that way if your first choice isn't available, you have some other ideas in mind!
Next, you'll need to buy your domain name, set up a hosting account, get a private email address for your domain and get an SSL certificate. This can all be done for around $50 / year.
For all your website needs : Buying your domain name, getting hosting, adding a private email address and an SSL certificate, I recommend NameCheap and the basic "Stellar" plan for now. You can always upgrade as your blog grows.
I've been using them for years and their customer service is some of the best I've ever used!
They can walk you through every aspect of buying your domain name, setting up hosting, getting your private domain email address and setting up your SSL certificate.
And don't worry if you don't understand what any of those terms mean, just let their amazing customer service walk you through the process and you'll have a great blog ready to go.
When your blog is set up, you can customize it any way you like. Add a logo, change a color scheme, whatever you want!
Don't worry about a logo either. You can go to Canva.com and create a logo for free. Don't waste a lot of time stressing about this. It doesn't have to be perfect and if you want you can change it later. For now just focus on getting your blog up and running as quickly as possible.
At this point your goal isn't to be perfect it's to get going!
STEP 3: Add Content To Your Blog
Now that you've got your blog set up and looking great (great, not perfect!) it's time to add content. Content can be articles, videos, infographics, photos, or a combination of all of them.
To choose what types of articles and what topics you should create content about, do some research. A great resource you can use for free is Buzzsumo.com
If your blog is about fitness for people over 50, you can go to Buzzsumo and type in the search phrase, "best exercises for people over 50" or something like that.
You will get the top content ideas along with the count of how many views each of those articles has gotten. Just find an article that has a ton of views and recreate that article.
WARNING: Never, ever, plagiarize. This is the quickest way to ruin your reputation. It's ok to use someone else's work for inspiration, but write all content yourself. It's not ok to go through an existing article and change a word here or a sentence there, you must completely create a new and original piece of content!!!
This step will take some time to do properly. Start with at least 10 original pieces of content. Your posts should have short, punchy paragraphs. This may not be what you learned in elementary school, but it's how people online like to read their articles.
Keep plenty of white space throughout your articles, and add a few attractive, eye catching images to each post. Also add sub-headings throughout your articles, people tend to skim through articles so make it easy for them to find what they're looking for!
STEP 4: Monetize Your Blog
There are many ways you can make money with your blog – you can use your blog as a way to drive traffic to another offer such as an eCommerce site.
Or you can sell your own products or services, if you have them, right on your blog.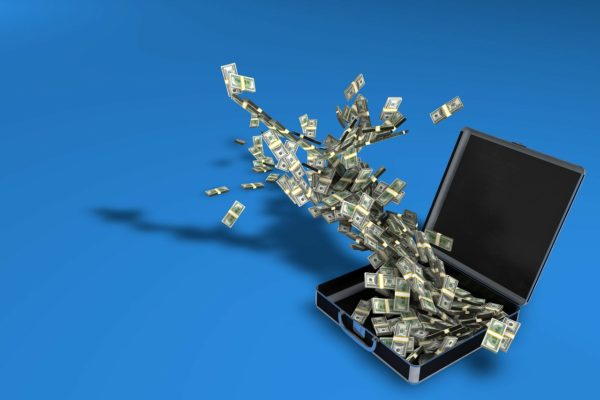 And, the simplest way to start a blog and make money is to add advertising to your blog!
There are many ways you do this: sign up as a publisher with Google Adsense. They will place ads on your blog, you have control over where they go and what they look like. When one of your blog visitors clicks on an ad, you earn a commission.
Another option is signing up to other affiliate networks such as Clickbank, Amazon, JvZoo, WarriorPlus, Commission Junction, and Share-A-Sale, place ads for some of those products on your blog post pages. When someone makes a purchase through one of those links, you earn a commission.
It's really simple, in theory, but it will take time and a lot of website visitors before you are earning a full time income.
The sooner you start driving traffic to your blog, the sooner you'll be making some nice commissions!
STEP 5: Drive Traffic To Your Blog
Getting traffic to your blog is your main job. There are many ways to drive traffic – some of them will cost money and some are free.
One of the best free methods for driving traffic is Pinterest. By adding quality pins on a regular basis, you can grow a loyal following. Every time one of your followers clicks on your pins, they will be taken to your blog.
Tailwind is website that allows you to schedule your pins in advance. In addition, with Tailwind tribes you get more exposure for your pins. When you join tribes in your niche you share their pins with your followers and your tribe mates will share your pins with their followers. That massively increases the exposure your pins receive.
To join Tailwind for free, go here.
I recommend using multiple methods of driving traffic. But to start, pick one method and learn it inside and out. Then move on to another source, say Google Adwords, SEO, or other paid or free sources. Keep adding traffic sources until you are getting enough traffic to make the income you want!
Final Thoughts
Learning how to start a blog and make money is just the first step. As you grow you'll want to add email marketing to your blog.
Be patient, keep learning, and be consistent with your efforts and you can create the blogging lifestyle you want!