Content Marketing Strategy – What You Need To Know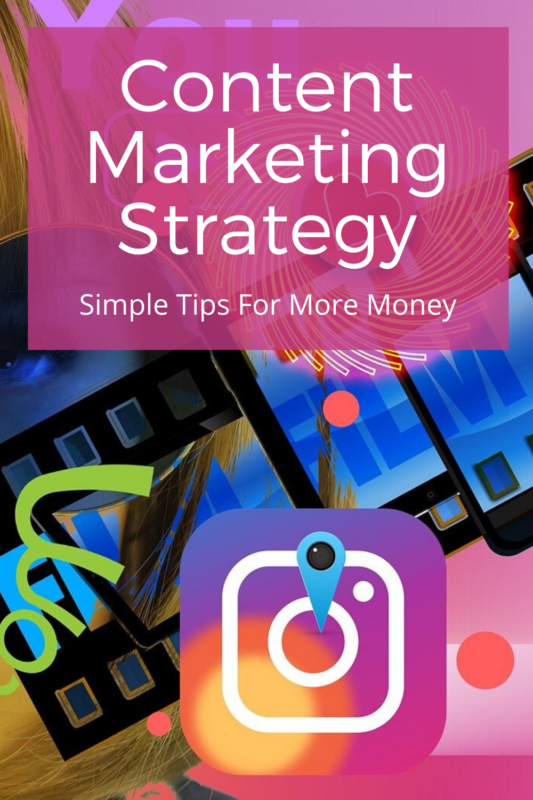 To create a solid content marketing strategy you need to understand what content marketing is.
In short, content marketing involves putting out content (blog posts, articles, videos, info-graphics) regularly. This content should answer questions or provide helpful information to the people in your niche.
Over time, your content will be seen by people who are interested in your niche topic. They will appreciate the free advice your content provides, and they will come to view you as an expert in your niche.
Once that happens, they will be far more likely to make a purchase from you when you recommend a certain product or service.
Here are the steps to creating your content marketing strategy:
Who Are You Creating Content For – First things first, you should know who your ideal customer or client is. What are they looking for? What do they need help with? Once you know these things you can tailor your content to their needs.
What Are Your Goals? – You should also know what your marketing goals are. Are you trying to grow your email list? Build your brand? Set yourself up as an authority in your niche? Or all of the above? Having a clear view of your goals will enable you to create content that will further those goals.
Best Type of Content For Your Niche – Decide the right types of content for your niche and customers. Content can be blog articles, videos, podcasts, info graphics, webinars or virtually any other way to communicate with your customers. Some types of content will work better than others depending on your niche. Try to determine the most effective kind of content and create more of that for your customers, though you can and should still mix it up occasionally.
Build an Email List – This is the best way to have continual access to your customers. When you do email marketing properly, you can have a customer base that is engaged with you. They will like and trust you and when that happens they will be more likely to take your recommendations and make a purchase when you suggest a certain product or service.
Maximize Impact of Your Content – Squeeze as much as you possibly can from every single piece of content you create. If you write an article create some pins for that article and pin them on Pinterest. Create a Facebook post about that article. Update Instagram and Twitter about your latest article (or whatever type of content you've created). You can even create a short video going over some of the points of your article and add a link back to your blog. And don't forget to send an email to your list and let them know you've added new content to your blog. Oh, and don't forget to add links to ALL of these other places that point right back to your blog!
Beyond The Basics
Now that you have the basic idea of a good content marketing strategy, you may be wondering how to figure out what to write about
There are many ways to come up with ideas of topics to create content around. The best one is your own experience. Hopefully you're in a niche that you already know a little about.
If so than you already have an idea of what the most common issues, problems or questions associated with that niche are. From there you can just create a piece of content that explains how to solve that issue.
For example, let's say you're in the golf niche and you know from personal experience that it can be challenging trying to decide which new golf club to buy. You could create an article or video explaining what someone should look for when buying a new putter or driver.
Beyond your own knowledge you can check out other blogs in your niche and get content ideas from them. Go to BuzzSumo.com and plug in your niche search term EX. Best golf clubs. You can get a list of the top content around that keyword.
Another great resource for finding content ideas are social media sites like Pinterest and Facebook. Plugin your keyword and find out what people are searching for.
NOTE: NEVER plagiarize!!! I can't stress this enough. It's perfectly fine to get inspiration and learn from other blogs and content online. But you must create a completely unique piece of content. It's NOT ok to just change a few words or sentences. You must create a totally original piece of content!
Time To Start Creating
Now that you've got a blueprint for your content marketing strategy and you have some ideas of where to find topics you're ready to get started.
Remember the sooner you start the sooner you'll build a loyal following that appreciate the help your content provides. And they'll trust you enough to make purchases when you recommend a product or service!